GROUP JOOS SIGNS A TEN-YEAR COOPERATION AGREEMENT WITH SENAPI 
Senapi is the official printing house of the Democratic Republic of Congo. It is a public service function that falls under the authority of the Ministry for Budget.  Comprised of some 800 people, the Senapi team takes care of the coordination, production and delivery of all (secure) printed matter for the administrative departments, public services and institutions.
Today, Senapi can no longer live up to its mission due to its limited possibilities. The machinery, knowledge and know-how are in need of a booster.  The Ministry for Budget of the DR Congo chooses Group Joos as strategic partner to guide them in the further professional development of Senapi. The assignment runs over a period of 10 years and includes identifying and centralising the graphic needs of the various government institutions, standardising, producing and delivering these.
The aim is to develop a modern printing company in Kinshasa within the next 3 to 5 years. For this purpose, Group Joos will take responsibility for the training and education of staff and will also provide assistance in drawing up and implementing the investment plan. Group Joos will pass on its graphic knowledge and know-how to optimise services.
Group Joos has been active on the African continent for more than 15 years, mainly in the Democratic Republic of Congo, Rwanda and Burundi. For instance, Group Joos provides security printing for various provinces, this ensures that taxes are collected correctly and that citizens receive full proof that the taxes have indeed been paid.
Sustainable enterprise
"This cooperation agreement is an example of sustainable enterprise. It provides for the further development of the Democratic Republic of Congo. Through sharing knowledge and jointly applying resources people can be given work. We are going to introduce the Congolese, who are natural professionals, to the latest techniques used in the graphic profession. In addition, we will standardise and secure printed matter intended for the collection of various fees and taxes. This way we ensure correct collection of these taxes and we give legitimacy to the tax collector," says Alex Joos, CEO of Group Joos.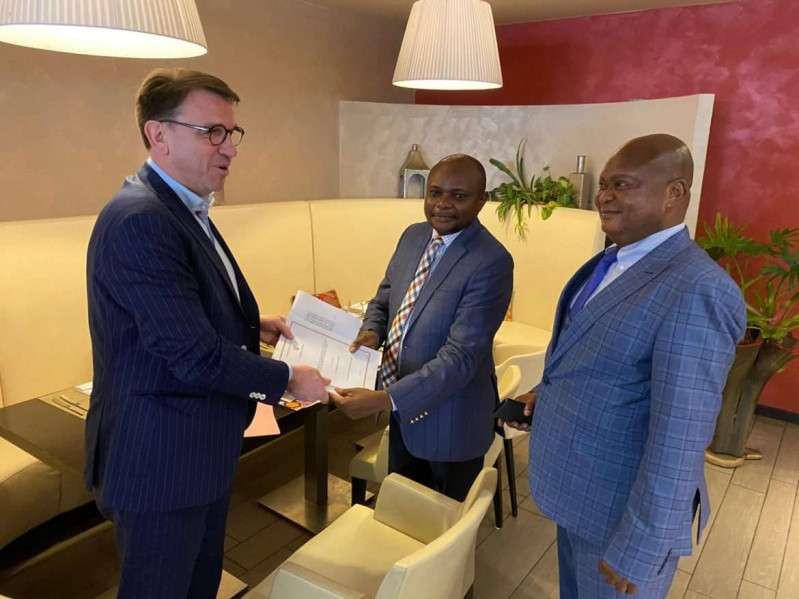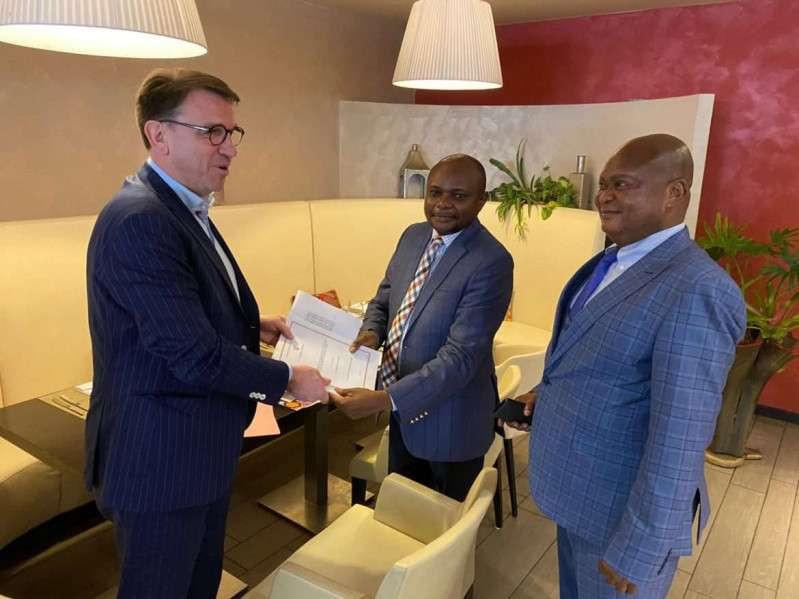 From left to right: Mr. Alex Joos (CEO Group Joos), Mr. Hugo Lolaka Lomboto (Director General Senapi), Mr. Yusuf bin Sambi (Deputy Director Generaal Senapi)